Pluto's revenge??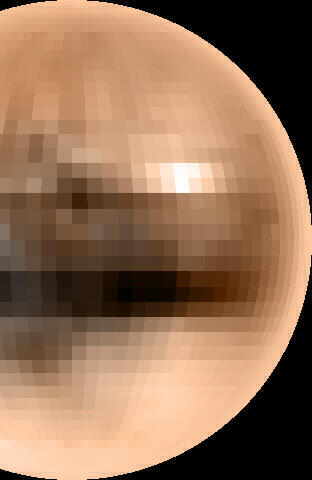 You know, ever since Pluto got snubbed, life's been pretty hinky at work.
The phones went all haywire (and they're weird even when they're "working normally") and even went down for awhile.
We lost internet access for a time.
My computer ate a staff schedule I'd been working on.
People started getting sick.
There were some... uh... challenging staffing issues.
There've been many equipment malfunctions.
Projects that should have been relatively easy to set up turned nightmarish.
Please, science folks, let Pluto be a planet again!
(no, that's not a disco ball.. but a picture of pluto taken by the hubble telescope. the first image that google gave me? was a picture of goofy, the dog. hahahahahaha.)