An evil holiday...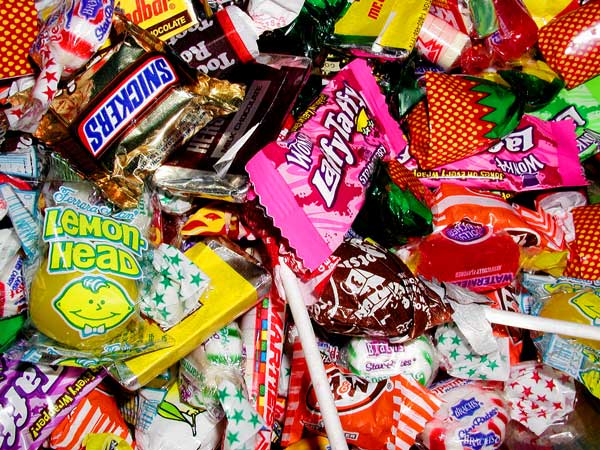 Hallowe'en should be banned.
My concern is not the pagan-worship blah blah blah aspect of the day. Nor am I terribly bothered by the pressure to come up with a clever costume.
No, my problem is the piles of leftover candy that end up at work.
I know. Just say no. Mind over matter. I have the power.
And in truth, I'm allergic to a lot of it, so much of the time, I can just ignore it.
But today, a bunch of candy turned up that contains no gluten...and I think I've had about 500 little pieces of chocolate. Give or take 100. My tastebuds have been numbed by all the sugar.
Hey, can I just say I've been experimenting to see how I'll react to chocolate, since I seemed to be having some issues last week?
That's it! I'm stuffing my face with mini Three Musketeers and Hershey bars in the name of science.
Yeah. I think I know what that "battle" mentioned in my horoscope was about -- me and my willpower.
Well, the "good" news is that I don't feel like puking, like I did last week....
I guess that's good...